Stranger Exhibition (2008)

Working title: 77 Videos Under Pressure
Youth is the time when human minds and bodies 'explode' in many ways. From almost 1000 videos made by young people worldwide, we selected 77 as the best representations of their dreams, fears, and questions posed to us all. This traveling exhibition starts its journey in the Gashouder building of the former Westergas Fabriek in Amsterdam. This space, once under high pressure, blends with selected videos that show delicate intimate worlds of youngsters, 'exploding' with creativity, unique aesthetics, poetics, colors, visions, and sounds.
The exhibition consists of four different sections with their own video programs. In the private area, we present videos of young people's intimate worlds that demand a quiet and relaxed setting to be appreciated in all their beauty. Two public areas bring videos reflecting on the societies young people live in, whether with a more comic approach or being serious documentary notes. In the interactive area, we present portraits of video makers filmed by the artist Anja Masling, together with the videos they made. Scroll through the map of Europe and find the differences and similarities between the videos and their makers following your own impulse, your own motivation to discover something new.
Selected videos come from different corners of the world as fragments of a portrait of one generation. We specifically focused on a unifying Europe, showing the state of young minds in the midst of current transformations. Nevertheless, the program is not organized according to geographic origin or by the genre of the videos, but shows different solutions and answers young filmmakers give to similar emerging questions. Our aim is to show this regenerating energy, the need of young people to bring change and to always tempt the desire to 'explode'… which are not only characteristic of every young generation but are also way for our globalized world to renew itself.


Private Area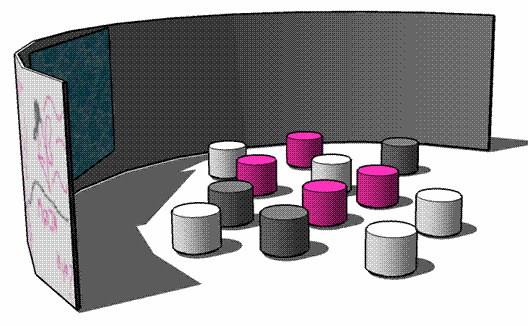 In the private area, watch 41 videos showing intimate worlds of young people that demand a quiet and relaxed setting to be appreciated in all their beauty. In them, we are reminded of the absurdity of everyday life, dreams of love, friendship, belonging, but also feelings of loneliness, being strange and being a stranger, attempts to free and express oneself, prevent injustice and crimes, find the strength to continue, a reason to wake up the next day. In some of the abstract works, you will experience the world of daydreams, hallucinations, and poetic experimentation.
Videos made by
: Maciek Salamon, Miso Ormandik, Madina Khaimanova, Catalin Dumitrescu, Anders Sjostrand, Reinis Streics, Basti Bamgbose, Esben Aagaard Nielsen,
Karim Shaaban, Lisa Namkafu, Falone
Tamasa, Bobi Razvan Ganta, Eduard Vlad Suciu, Marcello Webber, Stef Prein, Oskar Johansson, Nadezhda Staneva, Paulina Macakova, Veronika Obertova, Laurens
Roorda, Lukas Matejka, Onur Oozcan, Peter Sundqvist, Barry Mooney, Lukas Matejka,
Miha Mozina, Luksuz Produkcija, Nazli Deniz Guler, Josephine Mbingamala, Ahang
Bashi, John Bofata Lidinga, Julian Kowalski, Vitaliy Onufryk, Kristian Redhead Ahm,
Egreev Tamerlan, Can Sarcan, Narek Minassian, Syed Taha, Eos Karlsson, Khalid
Talebi.

Public Areas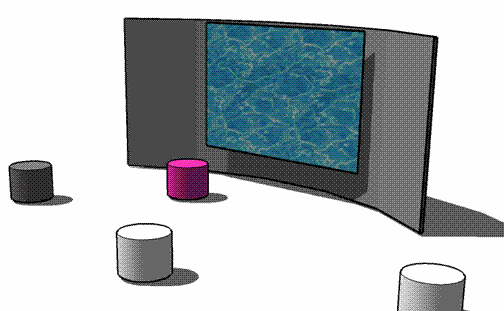 Two public areas bring a selection of 36 videos reflecting on the surrounding in which young video-makers live, whether with a more comic approach or being serious documentary notes. The first selection presents videos with the predominant humorous style, playing with different fictional genres and modes of storytelling. The second shows documentaries, portraits and self-portraits dealing with social and political issues. This selection describes love, survival, social injustice, and deals with the dedication to religion or national pride, perceptions of reality, the future under surveillance cameras and growing demands for obedience and discipline, but also shows imaginary lives of superstars, playfulness in the encounters with the others, creative solutions for the problems of censorship, and the possibility of seeing things from another's perspective.
Videos made by:
Saigid Adziev, Marian Balint, Ruslam Sedirov, Rado Chovan, Kirk Anthony Balmonte, Steven Makinin, Ajay David Chitte, Shovit Meher, Mohammed Billawal, Romana Rydza, Ameya Raghunath Bile, Ivor Hodulak, Patrick Esekola, Silvia Janoskova, VanezZz, Adam Novota, Martina Slovakova, Irina Virginia Pintilina Preda, Monika Jankovicova, Cristian Alexandru Panciu, Abdullah Kukayev, A.Voets, A.Troy, P.Watzeels, R.Verspeek, Kat.P., Samuel Smith, Domingos Costa - Brother X, Robert Doelwijt, Magdalena Broniec, Madiha Asif Kapadia, Neha Tahir, Anas Dhafir Keiralla, Mohammed Majid al-Ghazali, Aisha Tshiamala, Josue y Diego, Martina Hudorovic, Fanny Schücke, Chung Heng Chong.

Interactive Area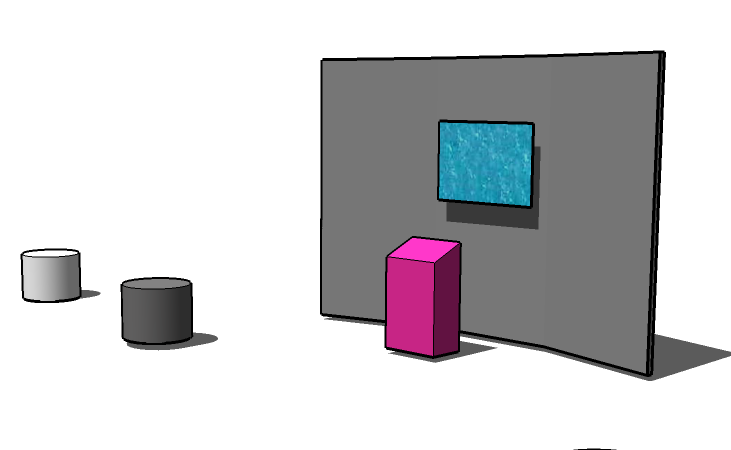 In the interactive area, scroll through the map of Europe to discover portraits of young filmmakers and hear stories behind the videos. In beautiful portraits made by Anja Masling, you can find out what motivates these young artists to take a camera and make aesthetic decisions in telling their stories. Each portrait is followed by an OneMinute video, giving you the opportunity to judge for yourself if the ending result corresponds to the initial idea of the maker. The videos and portraits were made as part of OneMinuteJunior workshops.

Exhibition curated by: José Miguel Biscaya & Vesna Madžoski
Special advisor: Anja Masling
Exhibition design: Jose Biscaya
European Cultural Foundation: Raya Ribbius, Giusy Chierchia, Taja Vovk Cepic
Graphic designer:Julien Rademakers
CoolPolitics Productions
Partner Organisations: AVACA (UK), Beeldenstorm (B), Digital Art Lab (IE), DZMP (SI), Imagine IC (NL), Karpos (GR), Kasal Roquetes (ES), Kiasma (FI), Kosmopolis (NL), Kosmopolis Rotterdam (NL), Kultura Miejska (PL), Lava Kulturhuset (SWE), Media Education Centre (CS), Schlesische27 (D), Shams (LB), SIGNIS (RO), The One Minutes Foundation (NL), UNICEF, VideAntz
Funders: European Commission in the framework of the European Year of Intercultural Dialogue, Ministry of Foreign Affairs, Helsingin Sanomat Foundation, Van den Ende Foundation, Boeing, Bundeszentrale Für Politische Bildung, Wij Amsterdammers, Freedom of Expression Foundation, City of Amsterdam, Evens Foundation, JVC, Bank Giro Loterij, De lotto, Prins Bernhard Cultuurfonds.

Stranger Exhibition is part of the Stranger Festival held July 3-5, 2008 in Amsterdam